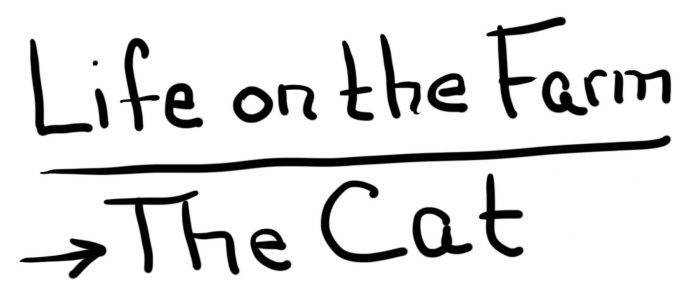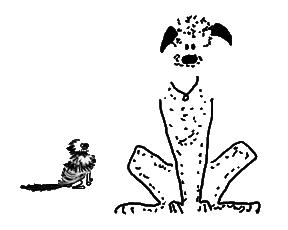 Everything they say about cats is TRUE.   And I don't mean this in a good way.  They show up out of nowhere in the dead of winter looking all big-eyed and sad and cold.  We feed them and gently coax them closer and closer until we can bring them inside where they'll be safe.   And then ALL-HELL BREAKS LOOSE.  They are manipulative and sneaky and they don't play by anyone's rules.  They are fierce and scary and will pounce on you for no reason.  They don't fight fair and they don't even play fair. And absolutely every incident ends with me getting yelled at.
Example:  I was minding my own business, doing my job walking around the kitchen making sure the dog food bowls were clean.  Yes, I probably should have made a mental note that a grocery bag that was previously on the table was now on the floor but I do have a lot on my mind.  Anyway, I was just passing by the bag when this lightning fast set of claws whipped out of the bag and swiped me across the leg!  The screeching yelp that came out of me was a little embarrassing and only served to alert the entire household that "an incident" was underway…again.
To save face I stood over the bag barking and barking, reminding that evil little cat who was boss in this house.  I couldn't stop.  Even when I heard footsteps pounding down the staircase and more coming from the patio…I just couldn't stop barking at that bag.  Well, I'll spare you the details of all the screaming that came next.  Needless to say, I got thrown out of the house and the poor little kitty was fawned over and stroked and hugged…and probably fed her ninth meal of the day.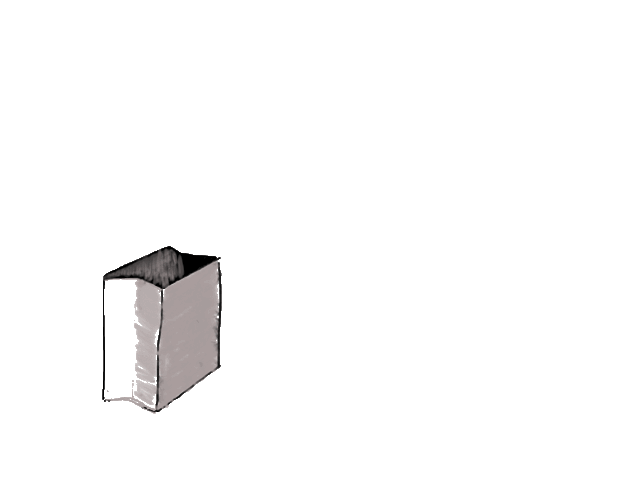 So, this is the professional opinion of the head of protection services for Old Town Farm:  Do NOT get a cat.  Do not rescue one.  There is no such thing as a cat that needs rescuing.  It's all a cat scam.  They are totally self-sufficient in the wild but, being naturally lazy, they would rather be pampered incessantly and fed continuously.   And they live to get dogs in trouble.  This is not just my opinion.  Pickle and Peach have their own stories…
That's my story…  Franco the Dog